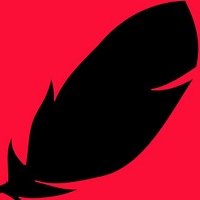 Le Carnaval *Au rythme des Premières Nations*
Display your Effigy to obtain a privilege: One « Je Suis Wendake » souvenir .
Discover Wendake and the drums, songs and dances of the First Nations! Take in the breathtaking setting, witness the talent of our artists and artisans, and enjoy a modernized presentation of our traditional gastronomy. The finest of treats await you from your first step inside the Huron-Wendat Museum until your departure from famous restaurant La Traite. You'll be *wowed to the core*, guaranteed.
Your experience includes: performances by pow-wow dancers and DJ Mad Eskimo (Inuit), a cocktail and finger food served at the Huron-Wendat Museum, a guided tour of the Museum featuring commentary, a shared three-service gourmet dinner, wine with your meal and a digestive drink at the ice bar.
Date : February 10th, 2019
Purchase tickets by phone in advance by phone at (418) 847-2012
Ticket price: $ 150.00 (adult) $ 75.00 (6-12 years old)
Time of the event: 6pm to 10pm
Site: Hôtel-Musée Premières Nations
5 Place de la Rencontre, Wendake, QC G0A 4V0