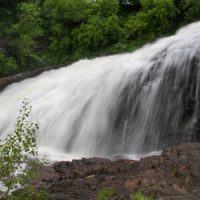 *Guided* Interpretative Tour & picnic basket
This year, we have reinvented the interpretative tour to present you a new version of our history, culture, historical monuments—such as the Église Notre-Dame-de-Lorette—and some of Wendake's beautiful natural features to ensure a safe, immersive experience.
Upon arrival at the Huron-Wendat Museum, you will be greeted at the grand shaputuan, located in front of the Hôtel Musée Premières Nations. Next, your host will take you into the Circle near the longhouse's wall, and you will be accompanied to your first presentation site (up to twelve people).
During your journey, you will visit the permanent exhibition Territories, Memories, Knowledge inside the Huron-Wendat Museum, the impressive Ekonkiestha' National Longhouse—surrounded by a wall composed of more than 1,500 trees and inspired by the pre-contact period—and the Église Notre-Dame-de-Lorette, built in 1730, where several liturgical objects given to the Nation are always on view. The tour will move on to our new Place Onywahtehretsih and the viewing platform overlooking the Akiwenrahk' River, where you can see the beautiful Kabir Kouba Falls, which are over twenty-eight meters high.
During your visit, you will be invited to stop at the Tsawenhohi' House, where a craftsman will demonstrate traditional knowledge and a permanent exhibition featuring Nicolas Vincent Tsawenhohi, one of the Huron-Wendat Nation's great diplomats.
5 SITES WITH PRESENTATIONS (15 to 20 min. presentation at each site every half hour)
Hall of the beaver: Huron-Wendat Museum
Hall of the bear: National Longhouse
Hall of the deer: Église Notre-Dame-de-Lorette
Hall of the wolf: Kabir Kouba Falls
Hall of the turtle: Place de la Nation
+
Tsawenhohi House: demonstrations of traditional knowledge + Awen' (water) shop + permanent exhibition
And why not complete your visit by ordering one of the picnic baskets offered by La Traite Restaurant ?
Visit length: about 2 hours / 20 minutes per site
Departure times: 10:00 a.m. – 1:00 p.m. – 3:30 p.m.
Reservation required (please note that we only accept 12 people per site) 418-847-2260
Please come 15 minutes before the scheduled time.